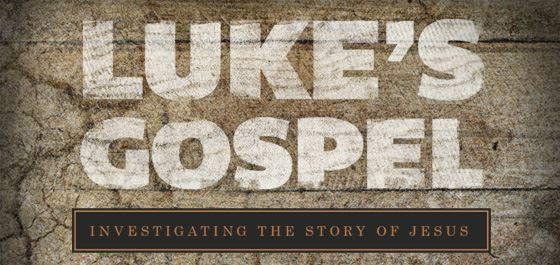 The Gospel of Luke: Investigating the Story of Jesus
On May 27, we will begin a 12-week journey through a series of sermons entitled The Gospel of Luke: Investigating the Story of Jesus. Over the course of that 12 weeks, we are inviting our congregation to read through the entirety of Luke's Gospel which will be laid out each week in our Grow, Pray, Study Guide. To sign up to receive these updates via email, click here.
Luke's Gospel offers a unique perspective on the life of Jesus. Luke was an outsider, a Gentile, meaning he was not born Hebrew like Jesus. He was not one of the 12 close disciples of Jesus or even an eyewitness to the life of Jesus. But Luke was a great writer and a great storyteller. He was well educated in Greek culture as well as the Hebrew Scriptures. He was a physician by profession and a missionary companion of the apostle Paul.
In his opening paragraph, Luke writes, "I myself have carefully investigated everything from the beginning, I too decided to write an orderly account for you so that you may know the certainty of the things you have been taught."
This summer we join with him in this investigation into the life of Jesus. We hope you will join us on this journey through the Gospel of Luke.